-12%
Stacks
On Edge Wellness
Neuro Plus Brain and Focus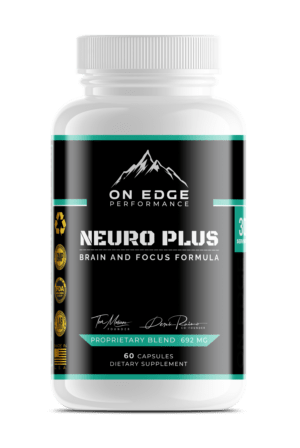 1 × Neuro Plus Brain and Focus
BCAA Shock Powder - Choose Your Flavor
Sleep Formula
💪Neuro Plus Brain and Focus
💪Sleep Formula
💪BCAA Shock Powder 🍉Watermelon
👊5 Accreditations
This is your preferred stack if you want to focus, recover, and sleep.
The wellness stack contains On Edge Neuro Plus Brain and Focus, our Nootropic formulated for increased brain function, memory recall, motivation, creativity, and alertness without any stimulants.
Our BCAA/EAA formula On Edge Recovery with added hydration support utilizing coconut water and an electrolyte blend.
Lastly, On Edge Sleep Formula is our sleep and recovery formula that will help you get to sleep faster and allow you to enter that deeper sleep for longer.
This stack is perfect for those crushing it in the gym and having a full schedule with work and family.